Internships
San Diego Regional Water and Wastewater Internship Program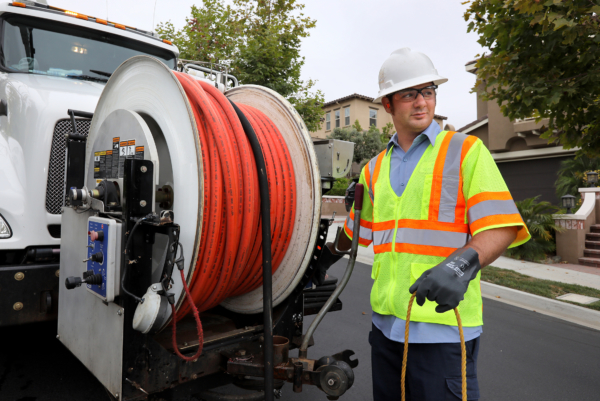 The San Diego Regional Water and Wastewater Internship Program provides students enrolled in water technology courses with on-the-job paid training and exposure to career opportunities.
Careers in this field are not hard to find, as the industry is experiencing an increased demand for qualified staff. Working in this industry helps make a positive difference in the local environment and community.
A select number of students are selected each year to rotate through four different 8-week career experience modules:
System Maintenance
System Operations
Water Treatment
Wastewater Treatment
Completion of the program provides students with the necessary knowledge and training to apply for state water and wastewater certification exams.
For more information, including the application and selection process, please visit http://www.h2ointerns.com/.
 
Available Positions
There are currently no vacancies.
Transitioning Military/Veteran Internship
The San Diego County Water Authority and several of its member agencies have contracted with HireMilitary as an authorized partner to provide Department of Defense SkillBridge internships. Visit HireMilitary's page for the latest opportunities.
State legislation co-sponsored by the San Diego County Water Authority and the Otay Water District has been signed into law, making it possible for veterans to receive credit for their military education and experience when applying for civilian water and wastewater system operator certifications in California.